WYATT'S RV PARK & CAMPGROUND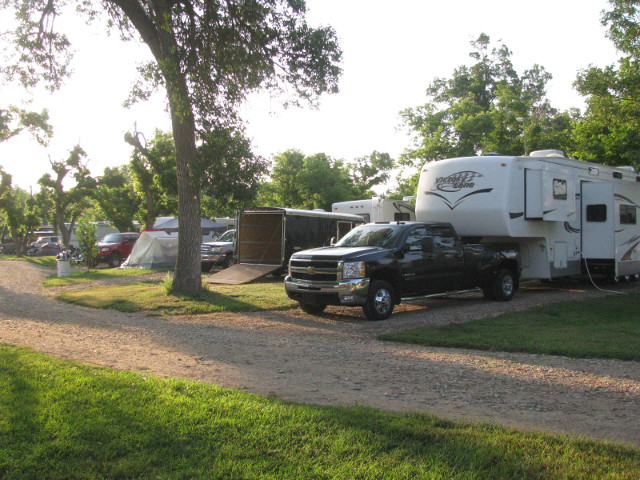 After your long trip, you need a comfortable place to park and just enjoy the surroundings… a little peace and quiet. Well, you have found the place to park your RV, but let us tell you about the peace and quiet.
Our campground is out of the hustle and bustle of Sturgis… yet is conveniently located just 20 minutes west of Sturgis.  The roads are great and the traffic is low.  So, you can make yourself at home, take a walk by the river, or just kick back and relax.
Make sure you get what you want… Reserve your site now.
You can choose 50amp or 30amp full hookup RV sites. Most Rally campgrounds make you buy all ten nights of the Rally, but we allow you to rent just the first half or second half of the rally, and we discount $50 for the entire rally. RV Dry sites are available as well and are rented on a per night basis with no minimum.
The RV sites are going fast, so make your reservation today. Use the search form above and submit a reservation request or call us at 605-892-0600. Have a great day and God Bless.